After being on the market for 7 weeks with little success, the homeowner of a vacant ranch home in Westerville reached out to Sanctuary for staging.  Right after staging, the realtor, Rachel Casto, held a tremendously successful open house that we had the pleasure of attending along side her.  The open house was so well attended and busy that it was actually a little hard to keep track of who was touring the home, but Rachel did a fantastic job!  A little less than two weeks after staging, the home was in contract at full ask – it is amazing what the combination of a great realtor, willing homeowner and a little staging can do.
So here are a few photos of this great home: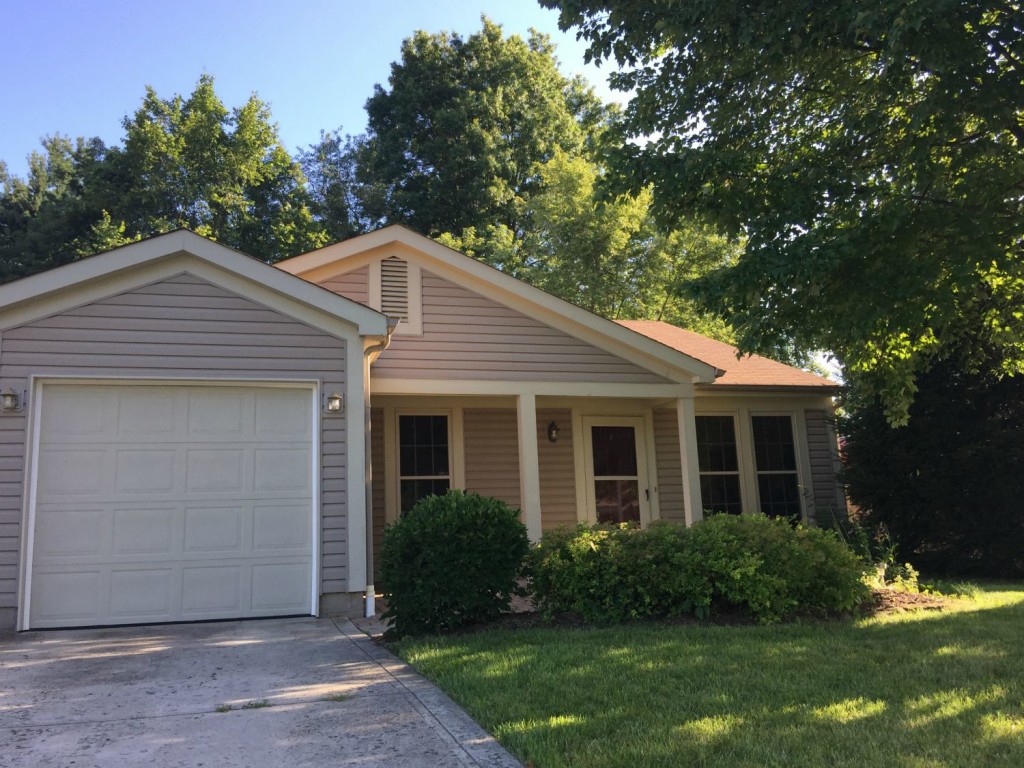 First, we'll start with the living room area – staging highlighted the large size of the room, all of the natural light and the soaring ceiling.  What a great space to work with!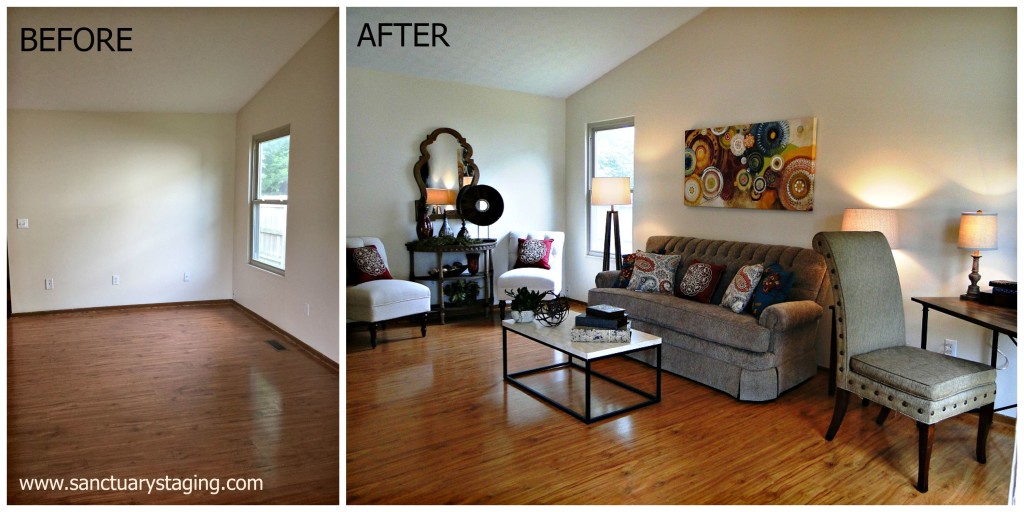 On to the open kitchen, perfect for entertaining.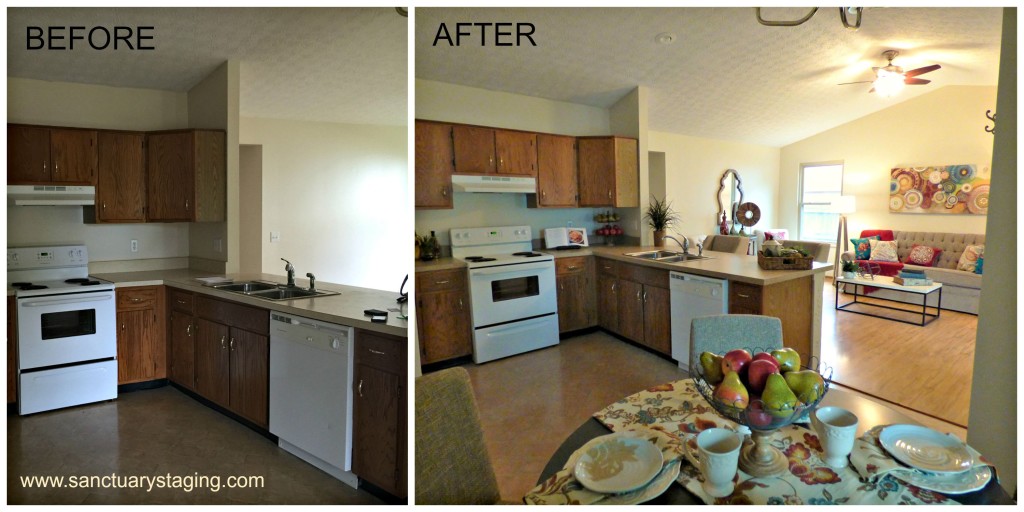 Next, a look at the master bedroom and bathrooms.  I really love how the master bedroom turned out – such a calming retreat.  This room elicited a lot of positive feedback from buyers.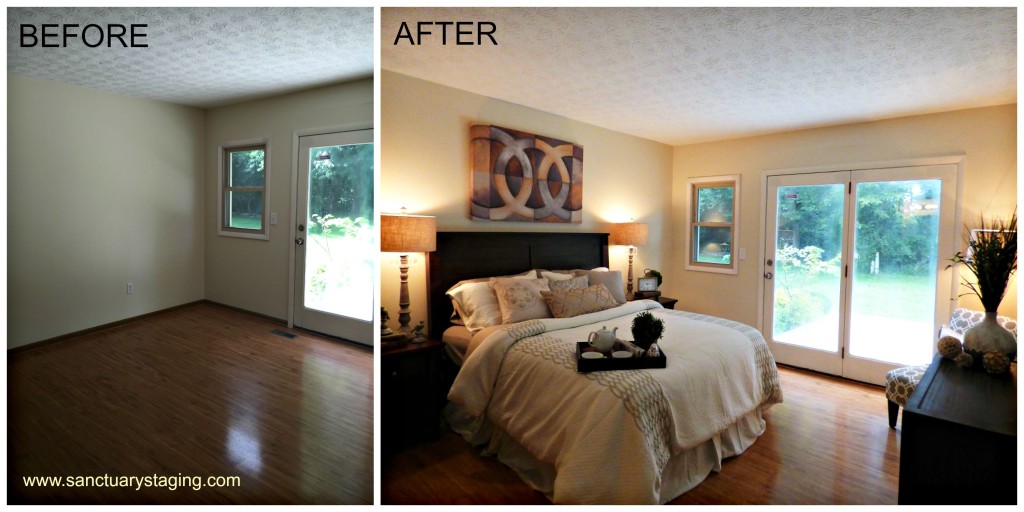 Finally, a look at the bathrooms.   So cute!
We are thrilled that this wonderful home sold so quickly after staging.  A big thank you to Rachel Casto and the homeowner for allowing us to create a sanctuary in this space!  Stay tuned for more Sanctuary successes.