Part 1:  Staging Small (it does make sense cents!)
There are so many myths associated with home staging.  Perhaps you've heard a few?  Home staging is only for half million dollar homes and up.  Empty rooms look bigger than those with furniture in them.  Buyers can see past the "stuff" and see themselves living in a home.  Despite the rising popularity of home staging due to HGTV and a plethora of resources available to sellers, these myths still exist.  Let's dispel the myths and share some of the truths about home staging…in homes both large and small.
So let's start with small first.  We recently staged a rental home (so there's another myth busted, staging's great for rentals too!) in Sunbury, Ohio (a tiny town in Delaware County).  This home is a little gem, with emphasis on the word little – all of 1,000 square feet.  The home was completely renovated and was first "put on the market" to rent about 1 year ago.  At the time, the home was shown empty.  While prospective tenants appreciated the new, fresh surfaces, all remarked about the size.  Common feedback included "Can I even fit my bed in here?"  "Will my sofa fit?".   It took about 8 weeks to get the home rented for a one year term – and in the rental world, that's a lot of lost revenue and increased expense.
Fast forward to one year later.  The tenants decided to move on, so it was time to get the home ready to rent again, this time with staging.  Take a look at some of the before and after pictures below.
First up, the living room…remember those questions on a sofa?  Staging clearly shows there's not only room for that sofa, but also a couple of chairs and some tables.  The living room also featured a really nice desk area…which looks great staged!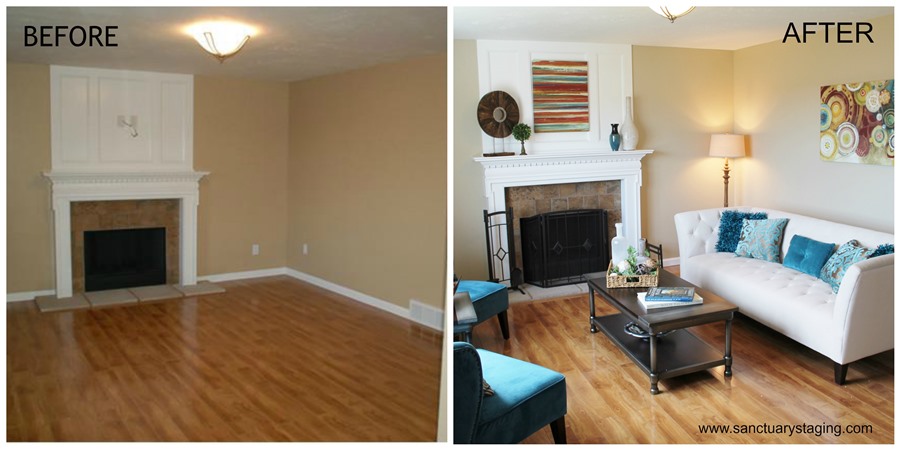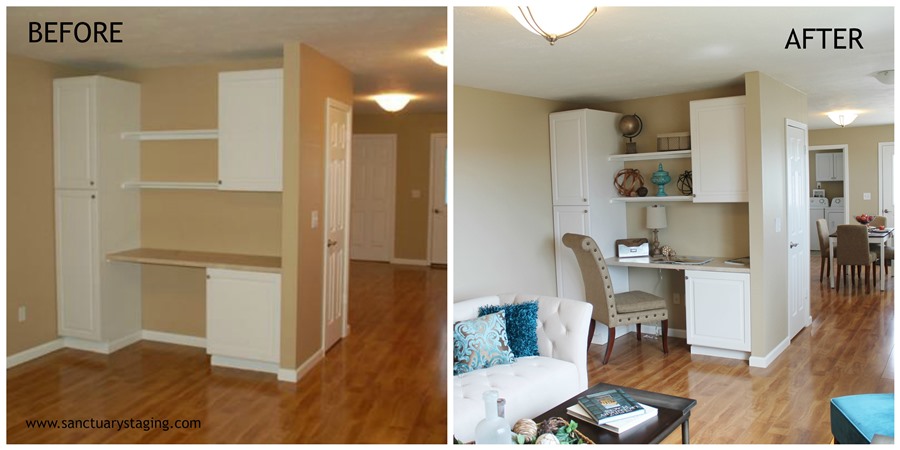 How about that kitchen?  Plenty of room to not only cook a great meal, but enjoy it with family!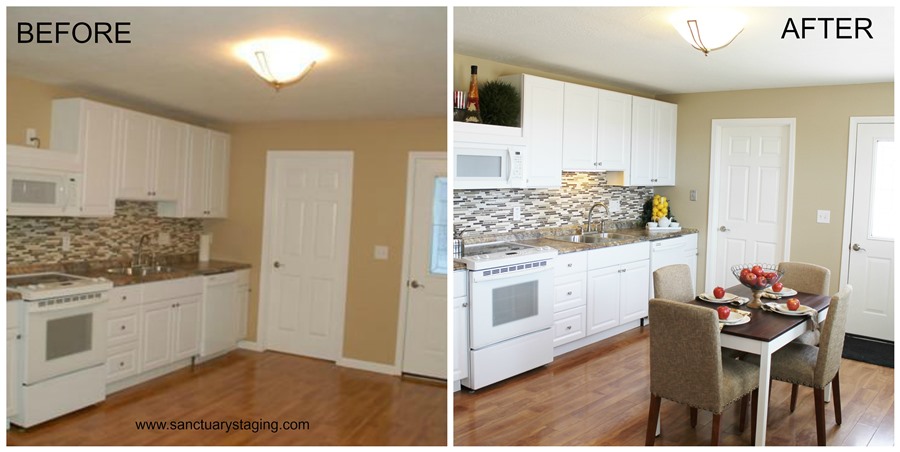 And the bedrooms.  As far as the master, prospective tenants went from asking "Will a full bed even fit?", to seeing a space staged with a queen bed with room to spare.  A second bedroom was staged for a little girl.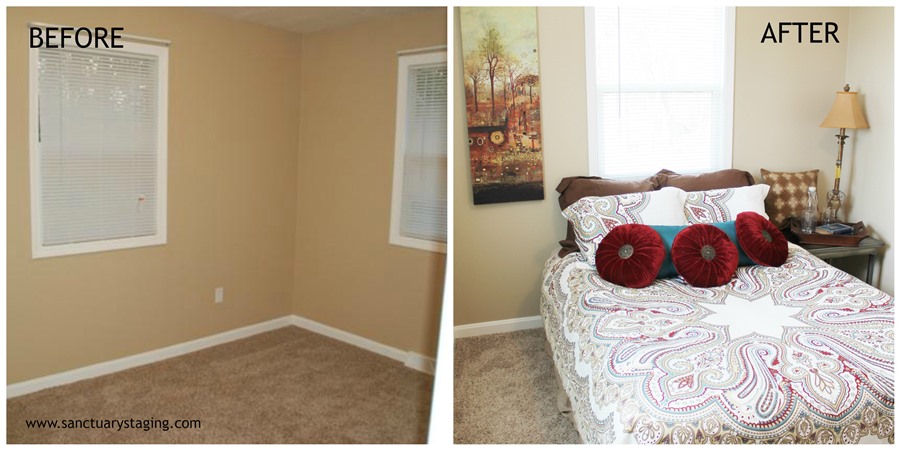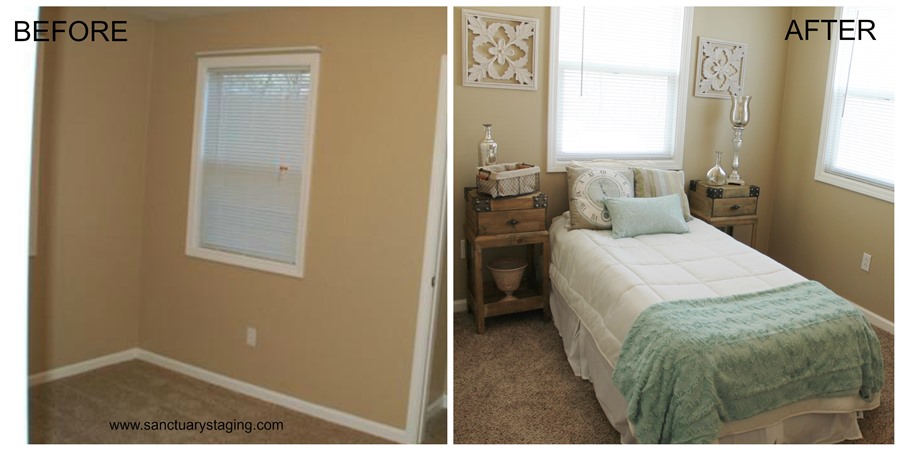 The result?  This time the home went into lease in less than 1 week – with a 7% increase in rent!  The agent representing the property commented on the volume of calls coming in on the property as well as the number of callers wanting to purchase the home outright.  So, with staging, instead of hearing questions about size, prospective tenants were able to clearly see how furniture could fit into the space and thus how they could live in the space.