A wonderful home owner in Hilliard, Ohio reached out to Sanctuary to stage a few rooms in her home before she put it on the market.  Our home owner wanted to try to sell the home on her own (For Sale by Owner, commonly known as FSBO) and wanted just a little assistance to help her home shine.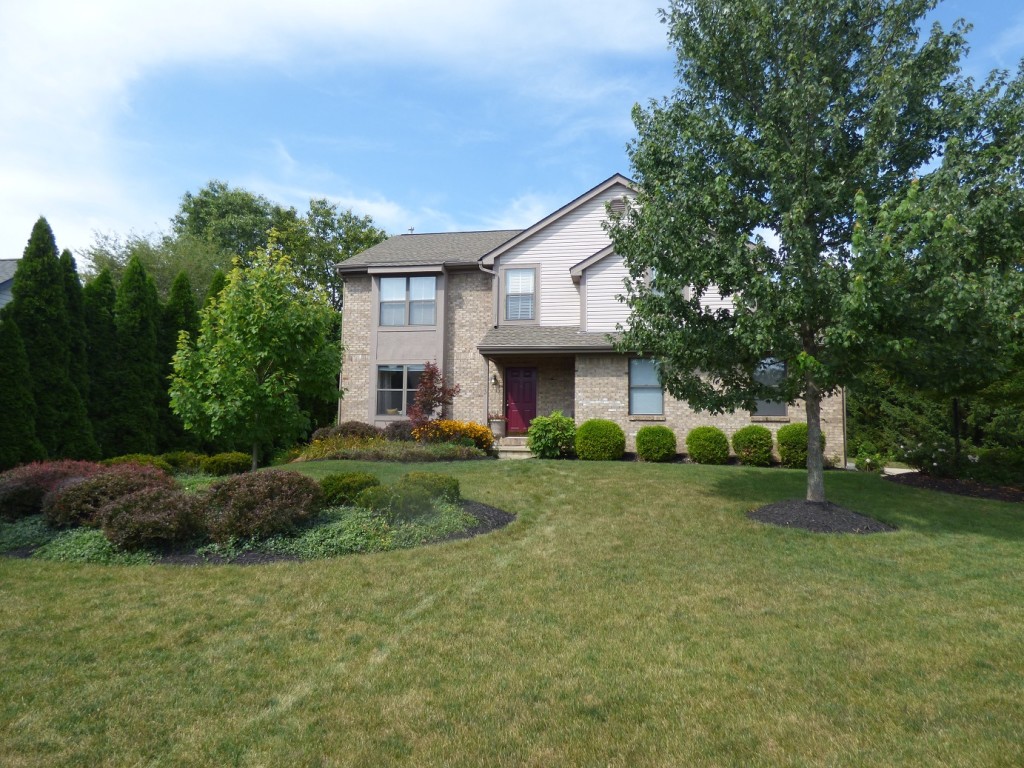 The home had so much going for it – great curb appeal and a really nice neighborhood.  Working with a limited budget, we transformed her foyer, living room and dining rooms into sanctuaries, using many of the pieces she already had, mixed in with our inventory.  The result was stunning.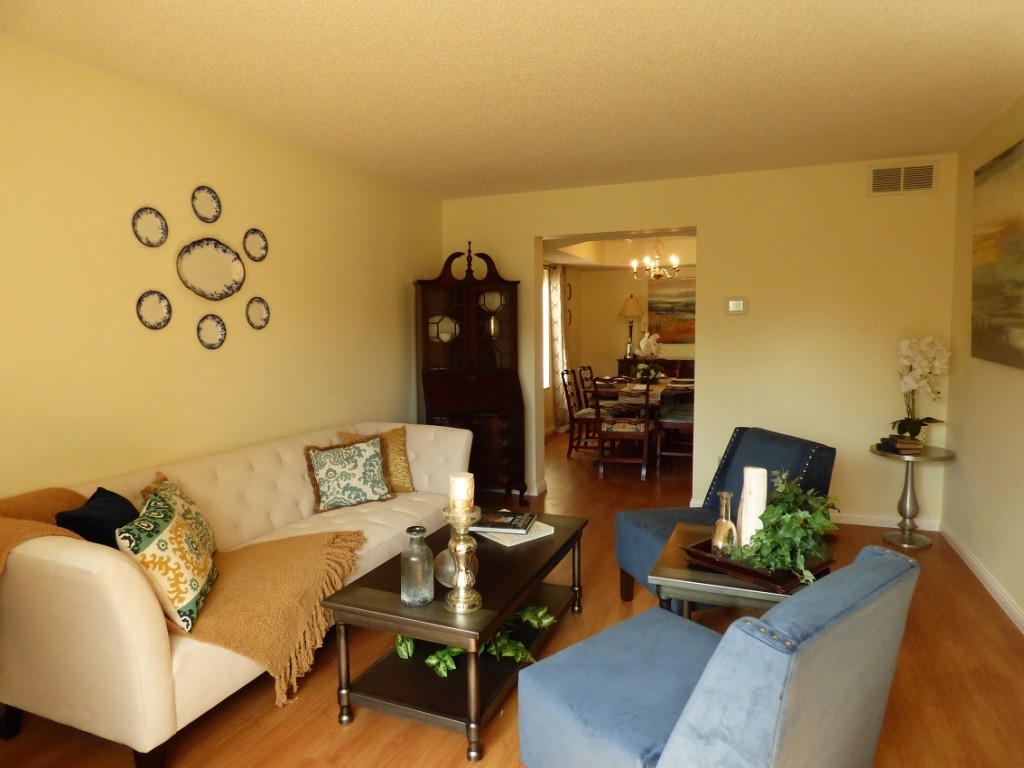 Playing off of her more formal style, we mixed in some contemporary elements to update and freshen up the space.  We brought in the sofa, tables, chairs, art and accessories, accenting the hutch and plates on the wall.  Here's a side by side: (Note:  the home owner was in the middle of packing when the "befores" were taken!)
Turning our attention to the dining room, we added place settings, a centerpiece, new art and accessories to mix a little modern in.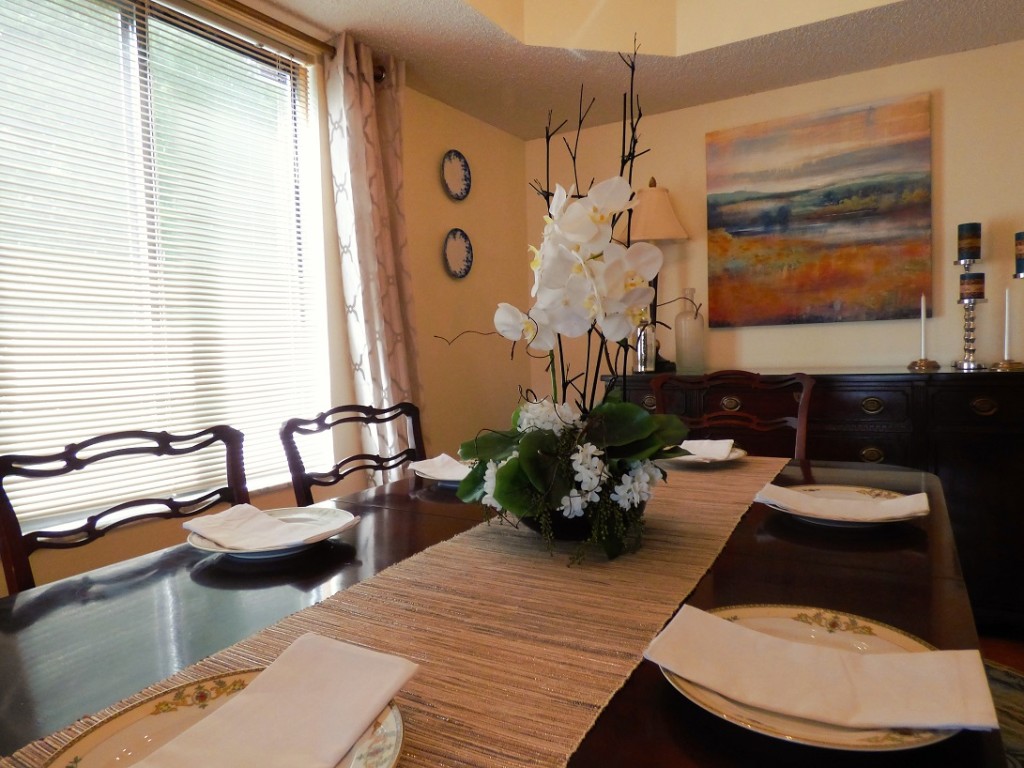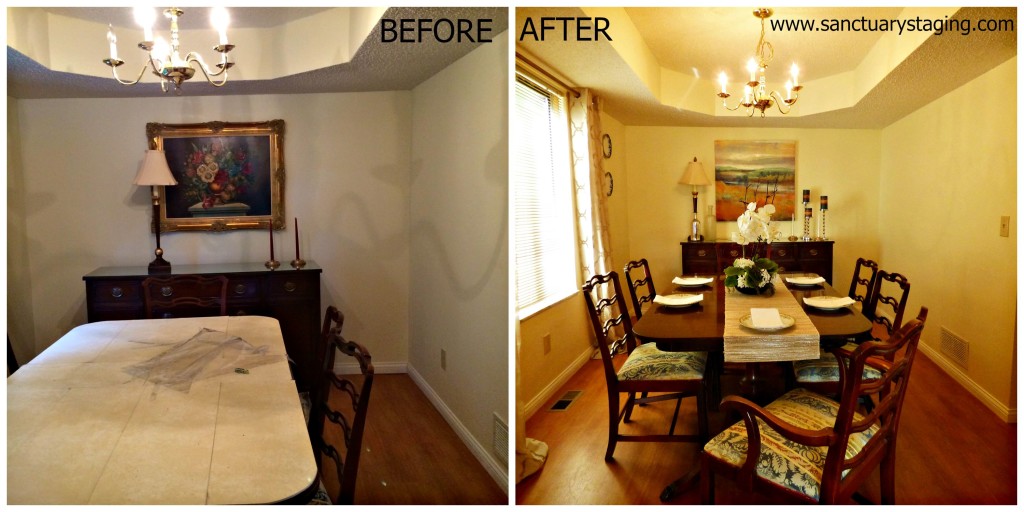 And a few more pictures from this home: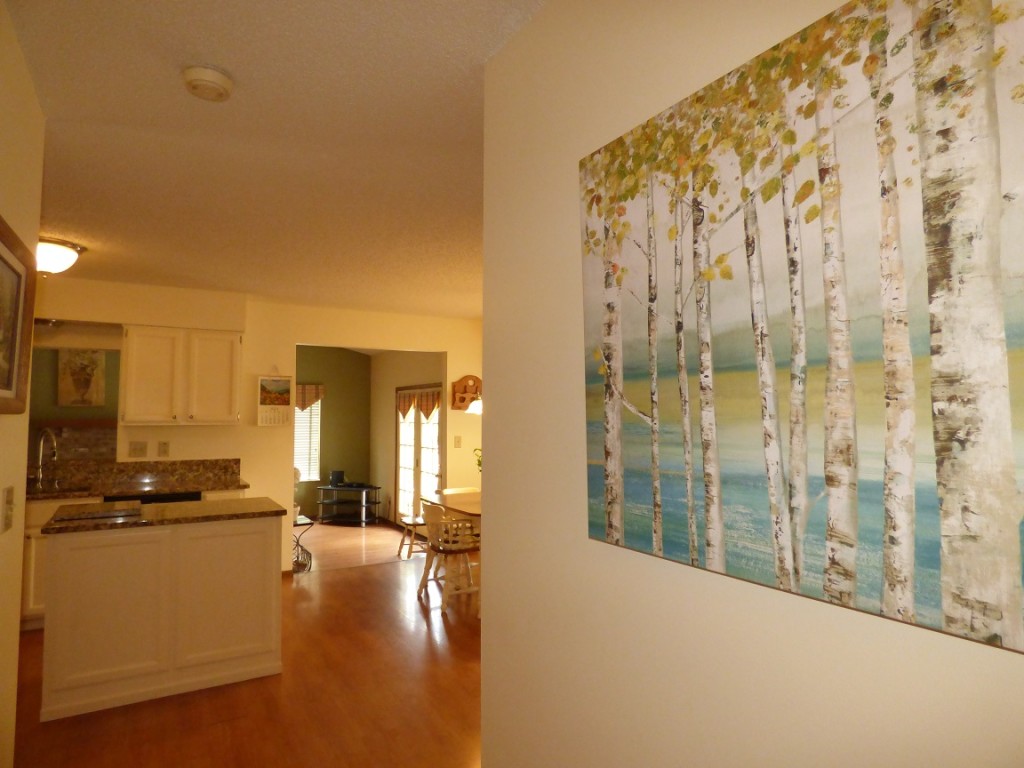 The end result?  I have to admit, I was a little nervous about this one – FSBOs often take much, much longer to sell than homes with an agent.  There was no need to worry – this home sold in 1 day for full ask! The homeowner was so pleased with the design, she asked Sanctuary for design assistance in her new home once she is unpacked.  Another Sanctuary success!