Hi, I'm Michelle, owner of Sanctuary Staging and Styling, LLC.

So nice to meet you!

Since you clicked on this page, I'm guessing that you want to learn a little more about me, and more importantly, Sanctuary?
From a very early age, I always had a deep interest in design and all things home, and could often be found designing rooms using egg crates, boxes and anything else I could find.   Throughout the years, I never lost my passion for transforming the everyday into extraordinary, even as I pursued a successful career in the sales and marketing arena.
Several years ago, my husband and I began working together to transform undervalued properties into fully renovated homes, either for sale or for rent.  We've visited hundreds of homes for sale in the Central Ohio area, and as a result, I have developed a deep understanding of how a few changes can completely transform a space, leading to a quick sale or rental, often at full ask.  This led me to explore staging and redesign, first for our own properties, and later, for others.  I founded Sanctuary in 2014.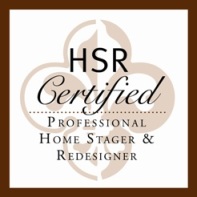 I am an HSR Certified Professional Home Stager and Redesigner, having completed the most comprehensive home staging and redesign certification course in the country.  The certification program, provided by the Home Staging Resource, included coursework in the elements of design, color, emotional connections, occupied and vacant staging, buyer/market demographics and redesign.  The HSR Certification program is accredited by the Real Estate Staging Association (RESA), and is the first and one of only two accredited staging training courses.  RESA is the only third-party, governing association for the home staging industry.  In addition, I am a member of the American Society of Home Stagers & Redesigners (ASHSR) and the Real Estate Staging Association (RESA), earning the coveted RESA Pro designation, reserved for stagers displaying the highest levels of professionalism, expertise and ethics.  I also serve as the Treasurer of the Board of Directors of the Columbus RESA Chapter.
Beyond Sanctuary, I live in Sunbury with my wonderful husband in our own little sanctuary, full of family pets, including 2 spoiled Pomeranians, a rescue kitty and even a pond stocked with catfish and blue gill.  Besides the given of decorating (and redecorating) our home, I also enjoy traveling, an occasional glass of a good red wine and cooking.
…now that we've met, let's talk about Sanctuary…
Founded in 2014, Sanctuary Staging specializes in staging spaces that are warm and welcoming, a retreat from the chaos of everyday living.  With an extensive inventory of furnishings, art and accessories, and years of experience in home design and staging, Sanctuary has helped Central Ohio sellers, realtors and real estate investors sell their homes quickly and for top dollar.  As of the end of 2017, Sanctuary has staged nearly $20MM worth of real estate, ranging from a $115K condo to a luxury listing that sold in less than 30 days at over $2.3MM.  Sanctuary is a three time winner of the "Best of Houzz Customer Service" and is the only company in the Home Staging category to have won "Best of Houzz Design" in Ohio for 2018.  Sanctuary is one of 35 staging firms across the country recognized and featured by Redfin, a leading real estate resource, and Sanctuary's home staging blog is listed in the Top 50 staging blogs around the world.  Sanctuary is also a member of the SOLD over list club through the Real Estate Staging Association, with homes that have sold for $5K, $10K and even $25K over asking price.
Sanctuary Staging and Styling LLC proudly serves Franklin, Delaware and Licking Counties, including Columbus, Westerville, New Albany, Galena, Granville, Delaware, Powell, and other Central Ohio Communities.
…and let me introduce you to our Lead Stager…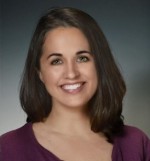 Sanctuary's lead stager, Shayla Goforth, joined Sanctuary with extensive staging experience in one of the largest markets in home staging in the country, Dallas.  Shayla is a Professional Staging Associate and Interior Decorator with experience in inventory selection, color selection and staging installations.  Prior to joining Sanctuary, she was a lead stager at Model My Home in Dallas, TX, which included vacant and occupied staging, consultations and redesign.  When Shayla's family relocated back to Columbus, she looked for just the right staging company to continue to apply her skills and talents, and found Sanctuary.  Shayla brought her years of experience, eye for design and the pursuit of perfection to Sanctuary, and has successfully staged many homes across Central Ohio with the company.  When not staging, Shayla enjoys travel, dance and spending time with her husband, son and two dogs.
Now that you know a little more about us, we'd really like to get to know you!
Call 614-636-1373 or email us today!